By Robert Prescott – Hello everyone, my name is Robert and I have been a huge proponent of natural health and wellness for 27 years. I have learned how to avoid the flu virus  naturally by keeping a strong immune system. But early on it was tough to know all that I know today.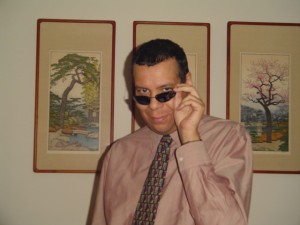 Back when I started on my journey of natural health I didn't have much direction in which to follow. There just wasn't as many people and doctors who practiced natural health and wellness. I have always believed that the human body when given the proper nutrients can thrive with good health.
If you have young kids you probably have experienced the "Why" phase. You tell them to do something and they ask, Why? Well as an adult and especially when it comes to my health I always ask, Why? I used to question my former conventional doctor so much that he would actually get upset with me. Why shouldn't I question my doctor's advice? Why shouldn't I question the effectiveness and safety of what my doctor wants me to swallow or in the case of the flu, inject into me? Why is that wrong?
WHY ASK WHY?
Actually there is nothing wrong with asking your doctor, Why? It is your health after all, not that of the doctor. What I swallow or get injected into me is not going to affect my doctor's health it's going to affect mine. So I have always asked why? By asking why, I have learned so much from many different doctors and health experts over the years.
One of my biggest "Why?" moments was, why should I continue to get the flu vaccine when more times than not I am still getting the flu? I don't know about you but I never liked the sharp but short pain from getting a needle poked into me. Sometimes the pain would linger and then weeks later I get the flu. WHY? There has got to be a better way without the pain and bad side effects. Well I finally learned why and how to not get the flu without the flu vaccine.
So I have created this site to share with all of you what I have been able to learn and practice in the past 27 years. If you have any questions, if you are experiencing a "Why" phase with anything I have posted on my site or may be missing from my site, please don't hesitate to ask or leave a comment. Remember to keep visiting my site as I will continue to update it with more healthful information that you can use and share with family and friends.
A LITTLE MORE ABOUT ME
So what do you think about my picture up above? Is that the look of a 51 year old man? Yes, I am 51 years old. I was born in 1962. This picture of me was taken on my 50th birthday. Before you ask, No I do not use hair color. I do have a few gray hairs but fortunately there are so few of them that you really can't see them.
I have taken this knowledge that I have learned and started to live it. At first it was hard to stick with the healthier lifestyle. Working the majority of my career in the Video Game Industry made it tougher to stay on a healthy path. Why is that you ask? Because many big video game companies supply free junk food for their employees. Free soda, free candy, free snacks and free pizza dinners when working late. But somehow I was able to overcome those hurdles…after falling over them many time. Like most worthwhile things in life, good health and well being takes effort.
HAVING CANCER AND BEATING IT – NATURALLY
Then about 14 years ago I had a very bad traumatic experience in my life having to do with my ailing parents. I definitely fell off the healthy lifestyle bandwagon because I developed a form of oral cancer.
Long story short, I didn't want to go the conventional route of Chemotherapy, Radiation or Surgery. I opted for a natural approach against the wishes of my doctor at that time. Since he wouldn't support me in my decision I found a doctor who did. Needless to say the cancer was fully cured in about 5-6 months.
This event in my life snapped me back onto the healthy lifestyle bandwagon and I haven't looked back since. In order to beat my cancer naturally I had to learn as much as I could about the immune system and how it can prevent and cure you of so many things if given the proper nutrients.
THE IMMUNE SYSTEM
This same immune system also protects you from the flu virus and other types of viral infections. By strengthening the immune system you can prevent the flu naturally and not have to get that painful jab in the arm that isn't that effective in the first place.
I will share with you my insights and opinions on this site and I hope that what I have learned over the years will help you and your loved ones. I want to help you to stay healthy and have a strong immunity during the cold and flu season.
If you ever need any feedback or have questions about anything to do with protection from viruses and a stronger immune system, I would be more than happy to help. I am always getting questions from family and friends all the time. The advice I give them must be working because they keep coming back for more knowledge.
I wish you all the success in weathering the cold and flu season and staying on a healthy lifestyle. It has helped me tremendously! It has actually saved my life.
Thank you for stopping by my site and I hope you enjoy what I have to share. If you have any questions or comments, please leave them below and I will get right back to you with a reply.
To your health!
Robert Prescott
Founder of Protection From the Flu Without the Flu Shot
nomoreflushots.com
email: rob@nomoreflushots.com